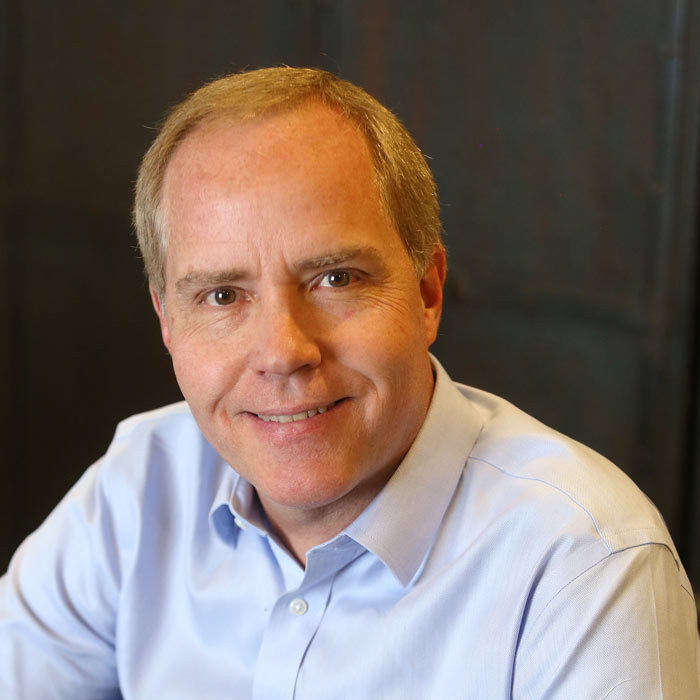 Tim Nelson is an experienced litigator and contract negotiator who has represented Fortune 500 companies, other Arizona businesses, government entities and individuals in state and federal courts since 1988.
Tim has represented clients in a variety of complex litigation, including cases involving antitrust, contract disputes, business torts, administrative law, constitutional law, and criminal allegations.
Litigation
An experienced appellate lawyer, Tim has argued before the Arizona Supreme Court, the Arizona Court of Appeals, the United States Court of Appeals for the Ninth Circuit and federal district courts in Arizona, Texas, New York, Michigan and the District of Columbia.
Administrative Law
Tim has represented clients in a variety of actions before State administrative law agencies, including the Office of Administrative Hearings and numerous regulatory boards and commissions.
Contract Law
Tim also has extensive experience in brokering deals and negotiating and drafting contracts, including for the State of Arizona, the Governor of Arizona and major institutions.
Legal Strategy
Tim has helped high profile clients find creative and cost effective solutions to complex and high profile problems throughout his career. Tim's objective advice, formed from the perspective of extensive experience in handling difficult and often highly-publicized issues, can help insure that your problems are viewed from a variety of perspectives. Tim can help formulate a menu of options to help resolve issues based on your priorities. Whether your objective is handling a matter as inexpensively as practical, avoiding — or gaining —  publicity, making a convincing case to the appropriate government body or official, Tim has the experience and perspective to add substantial value to your decision making.
Justice Reform
Working first with the Conference of Western Attorneys General and later with Arizona State University, Tim has led two U.S. State Department-funded programs to train more than 5000 Mexican prosecutors and judges in oral trial skills and case development as Mexico changes to an oral, adversarial trial system. Tim continues this work today in El Salvador with ASU as part of USAID's $35 million LibrES program to combat gender-based violence. Tim has also assisted other clients and governments interested in securing federal or international funding to implement rule of law improvements in emerging democracies around the world.
Government Investigations
Tim's experience as Arizona's Chief Deputy Attorney General and General Counsel to the Governor has given him unique insights into the workings of state and federal government and government investigations. Tim has helped a variety of business and individual clients in responding to civil and criminal subpoenas, information requests, litigation and prosecutions.
Published Decisions
Arizona Independent Redistricting Commission v. Brewer, No. CV-11-0313-SA, (Ariz. 2012) (successfully defended member of Arizona Redistricting Commission and helped win Supreme Court case overturning Governor's efforts to remove certain commissioners)
State v. Western Union Fin. Servs., Inc., (Super. Ct., Maricopa Co. 2010) (negotiated $94 million settlement of money laundering allegations)
Tilosi v. Board of Regents, Super. Ct., Maricopa Co. (2010) (negotiated settlement of decade-long dispute over misuse of Tribal blood samples)
Harvey v. Brewer, 605 F.3d 1067 (9th Cir. 2010)
Yes on Prop 200 v. Napolitano, 215 Ariz. 458, 160 P.3d 1216 (Ariz. App. Div. 1, 2007)
Arizona Contractors Ass'n v. Napolitano, 2007 WL 5243673 (D. Ariz. 2007)
Forty-Seventh Legislature of State v. Napolitano, 213 Ariz. 482, 143 P.3d 1023 (2006)
Bennett v. Napolitano, 206 Ariz. 520, 81 P.3d 311 (2003)
Bunker's Glass Co. v. Pilkington PLC, 206 Ariz. 9, 75 P.3d 99 (2003)
State v. Arthur Anderson, et al, (Super. Ct Maricopa Co. 2002) (negotiated $217 million settlement for defrauded investors in Baptist Foundation scandal)
Chen v. Ashcroft, 289 F.3d 1113 (9th Cir. 2002)
State v. RJ Reynolds Tobacco Co., (Super. Ct. Maricopa Co. 2001) (won injunction barring the display of the Winston cigarette brand at racetracks in violation of the Tobacco Master Settlement Agreement)
Alliance of Auto. Mfrs. v. Hull, 137 F. Supp.2d 1165 (D. Ariz., 2001)
Arizona Civil Liberties Union v. Dunham, 112 F. Supp.2d 927 (D. Ariz., 2000)
Open Primary Elections Now v. Bayless, 193 Ariz. 43, 969 P.2d 649 (1998)
Meyers v. Bayless, 192 Ariz. 376, 965 P.2d 768 (1998)
Ceja v. Stewart, 134 F.3d 1368 (9th Cir. 1998)
Dean et al. v. St. Martin's Press et al., (D. D.C. 1992) (served as local counsel to former presidential counsel John Dean in a libel action)
In re Harbour Pointe Ltd. Partnership, 132 B.R. 501 (Bankr.D. D.C., 1991)
Energy Transportation Systems, Inc. v. Burlington Northern RR, et al., (E.D. Tex. 1989) (served on antitrust trial team that won $345 million verdict (before trebling))
Contact Tim Nelson
Email: Tim@NelsonLawSolutions.com
Direct:  tel: 602-421-2681