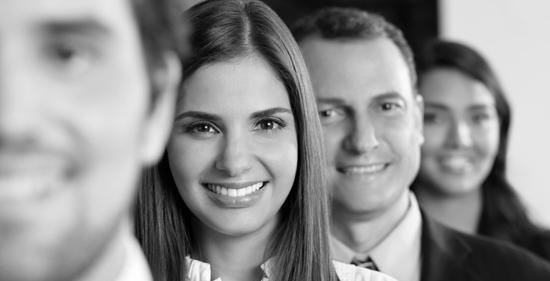 The results in any one case are highly contingent on the specific facts and law associated with that case. Past results are not a predictor of future success and the results described below are neither intended to be, nor in fact constitute, a guarantee of similar outcomes.
LAW
Won a dismissal of all claims in a high profile case against a member of the Arizona Independent Redistricting Commission
Negotiated the largest settlement of money laundering claims in the history of the State of Arizona
Won a major Ninth Circuit case defending Arizona's felon disenfranchisement statute
Negotiated settlement of a decade-long dispute over the misuse of Tribal blood samples
Won major State Supreme Court case guaranteeing the rights of Arizona consumers to recover damages from illegal price-fixers
Won an injunction barring the advertising of cigarettes at racetracks
Negotiated $217 million settlement for investors defrauded in the Baptist Foundation scandal
Worked on a trial team that won $345 million antitrust verdict (before trebling) against the railroad industry
Negotiated contracts on behalf of clients in Mexico, Guatemala, El Salvador, Tajikistan, Ghana, Kenya and China
Successfully appealed the Medicare administrative contractor's denial of reimbursement by an AHCCCS plan for air ambulance services to Arizona Superior Court on behalf of an ambulance service provider
Represented hospitals and skilled nursing facilities in successful Provider Reimbursement Review Board (PRRB) appeals
Represented hospitals through the highest levels of The Joint Commission appeals process and obtained favorable outcome, necessary to prevent hospital loss of accreditation
Assisted providers in successful Recovery Audit Contractor (RAC) appeals, which stopped Medicare recoupment action
CONSULTING
Worked with providers to establish and successfully implement effective compliance programs, which helped these providers prevent, identify, and correct violations of applicable laws and provider policies
Assisted a health care district with unwinding of its existing clinic management agreement and worked with the district to retain a new manager and negotiate a new management agreement for the clinic's operations
On behalf of national health care provider systems, worked to successfully obtain provider-based status for freestanding hospital within hospital system.
Helped numerous hospitals convert freestanding outpatient facilities to provider-based status and helped hospitals correct violations of the Medicare provider-based requirements.
On behalf of a rural hospital, successfully negotiated to end a dispute with an ambulance service provider and drafted a transfer protocol agreement to meet the health care needs of the community
GOVERNMENT SOLUTIONS
Convinced the Office of Inspector General (OIG) not to exercise its mandatory exclusion authority against a physician convicted of a misdemeanor
Convinced the AHCCCS Inspector General to rescind its Notice of Intent to Impose Civil Monetary Penalties based on a physician's alleged upcoding of Medicaid evaluation and management (E/M) services
Represented a hospital system through the Stark Self-Referral Disclosure Protocol process and negotiated favorable settlement with the Centers for Medicare and Medicaid Services (CMS)
Achieved successful outcomes when representing physicians, physician assistants nurses, physical therapists and other health care professionals under investigationby by their professional licensing boards
Obtained Medicare certification for skilled nursing facilities, home health agencies, physician group practices, hospitals and ambulatory surgery centers
Successfully represented hospitals, behavioral health providers, skilled nursing facilities, and assisted living centers in overturning or reducing civil monetary penalties in Arizona Department of Health Services enforcement actions.
Prevented loss of CLIA certification and hospital closure for rural hospital laboratories that hadinadvertently sent proficiency tests to another laboratory for testing
Prevented Medicare termination action of numerous hospitals found to have violated the Emergency Medical Treatment and Labor Act (EMTALA) and   convinced the Centers for Medicare and Medicaid Services (CMS) not to issue a Statement of Deficiencies (SOD) or proceed with an EMTALA termination action in several cases
Convinced the Office of Inspector (OIG) not to pursue civil monetary penalties in EMTALA violation or accept significantly reduced fines
Negotiated discounted settlements with the U.S. Attorney's office for alleged violations of the False Claims Act (FCA), including the reduction of proposed fines in excess of $500,000 to less than $100,000 (and one such fine down to $18,000)
Helped restore hospitals' "deemed status" through the plan of correction process, and helped prevent Medicare termination actions for a variety of providers, including hospitals, skilled nursing facilities (SNF) and long-term care hospitals (LTACHs) on the verge of closure
Negotiated removal of a home health agency's (HHA) Medicaid payment suspension, which threatened the provider's continued business operations.